The features and benefits of water-resistant laminate flooring
October 25th, 2021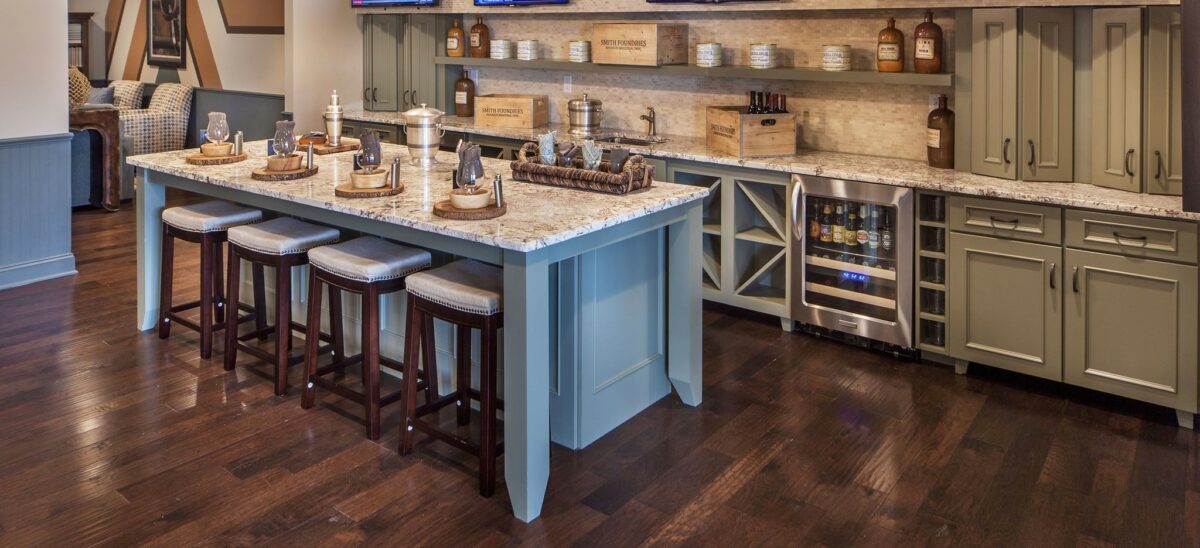 Laminate flooring is one of the top flooring solutions for many homeowners because it is less expensive than hardwood flooring. It also has a similar appearance to hardwood, which is why most people choose it for renovations or when deciding on kitchen flooring.
However, laminate flooring is more prone to water damage and requires extra caution not to allow spills to stay for lengthy periods.
At Michaels Flooring, we provide high-quality water-resistant laminate flooring solutions for spaces in your house that are constantly exposed to moisture and water, such as kitchens, and laundry rooms.
Installing water-resistant flooring around your front or rear doors can help you avoid damages caused by wet feet after swimming or during a downpour.
Here are the benefits of water-resistant laminate flooring that you should know to eliminate the stress of worrying about flooring damage in areas exposed to moist conditions in your home.
Easy to Clean
Water-resistant laminate flooring is simpler to maintain compared to hardwood flooring. Hardwood is readily scraped and can be ruined by water if left to sit for too long. It may also require refinishing after a few years due to damage.
With the water-resistant flooring, you'll never have to worry about maintenance costs.
Durability
Water-resistant floorings are incredibly long-lasting when compared to floors that require regular care and high-priced maintenance. They don't need to be changed as frequently and they don't age as quickly compared to other types of flooring.
Sleek Aesthetic
Water-resistant laminate flooring is available in many styles, including a few limited tile and natural stone visuals, and a wide variety of wood visuals, so your options are endless. You may still get a wide selection of looks without sacrificing quality. Instead of installing hardwood floors in your kitchen, consider a water-resistant wood-polymer composite in the same design and colour.
Safe for Children and Pets
Because water-resistant floors are easy to clean, you won't have to worry about pet accidents and stains. Water-resistant flooring also has the added benefit of tolerating topical spills and drips up to an average of 72 hours that are inevitable during typical recreation.
While it's always a good idea to wipe up spills immediately, make your life easier by investing in water-resistant laminate flooring for extra peace of mind. Contact Michaels Flooring today to see which type of water-resistant laminate flooring is best for you.